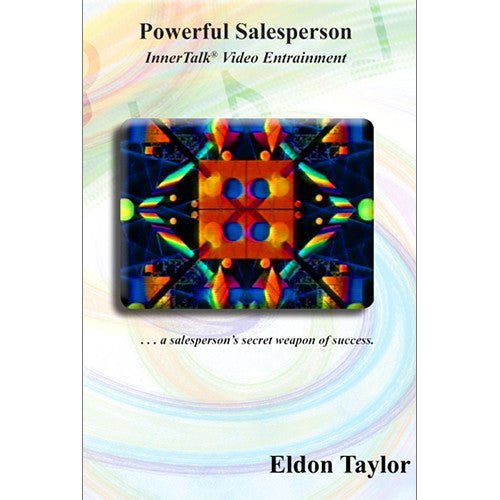 InnerTalk
Salesperson (Powerful Salesperson) ~ Video
---
Powerful Salesperson
— Many sales organizations throughout the country consider this program their secret weapon. Watch this DVD in the morning before work, and watch your sales ability soar. Use the DVD in the evening and consolidate all you have achieved so that you can make tomorrow and even better sales day!
Sample Affirmations
"I am fearless. I am a winner. I am enough. I am courageous. I am smart. I am confident. I am charismatic. I am powerful. I am loving. I am patient. I am humble. I am strong. I am decisive. I am wise. I am intuitive. I am motivated. I am enthusiastic. I am sincere. I help people. I help myself. I am energetic. I am capable. I am positive. I have power. I am confident. I motivate people. I am a leader. I am prosperous. I am successful. I make things happen. I am lucky. I am wise. I present myself well. I project success. I attract success. I project prosperity. I attract abundance. I share my success. I am charismatic. I have charm. I close sales. I teach others," etc.
Usage Guide
Video Entrainment. What you will see on your television screen is an ever changing kaleidescope of colors. Embedded in this color show are visual subliminal messages to support your goals. This technology will simply mesmerize you while filling you with a strong sense of well being.
Technology that will mesmerize you, while filling you with a strong sense of well being!
You will not only enter an altered state of brain wave activity, but find yourself so relaxed, at ease and comfortable, that it may be how you both start and end every day. Eldon Taylor simply describes the video series as "a right use of light and sound." More Information.
Please note: Our DVDs come in the NTSC format (the standard used in North America and most of South America). Most other regions require the PAL format. Please check your ability to play the NTSC videos before ordering.
DVD119 Available in:
DVD - DVD119
Downloadable MP4 - DVD119-E
---
Share this Product
---
More from this collection