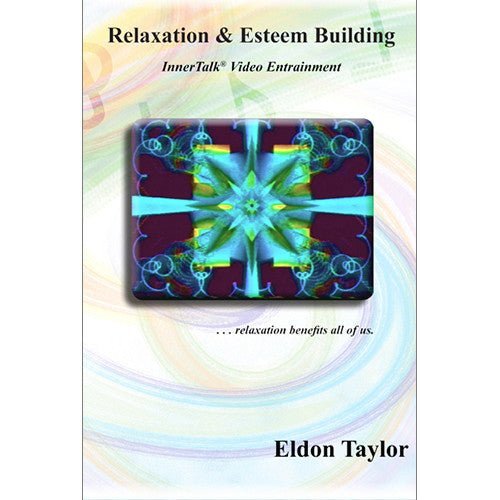 InnerTalk
Relaxation and Esteem Building ~ Video
---
Relaxation and Esteem Building
— Building a relaxation response has been repeatedly demonstrated to have vast beneficial effects on mind and body. Learning to have a metal cue that automatically produces a state of relaxation can be very helpful in times of need. Relaxation benefits all of us and yet few really know how to let go and deeply relax. 
 Self-esteem is critical for success in every endeavor, whether in personal relationships or business. A low self-esteem informs us that we are not worthy, we do not deserve, we are somehow less than others in meaningful ways, and so forth. A strong sense of self-esteem, on the other hand, instructs us that we are good, capable and deserving. It is this inner cheerleader that informs us we can succeed, that lifts our confidence and presses the persevere button when needed.
A strong self-esteem informs us 
we can succeed, lifts our confidence and 
presses the persevere button when needed!
The value and importance of self-esteem cannot be over estimated. Without it we are likely to inflict failure upon ourselves, and accept this failure with a willingness that argues, we simply do not have what it takes to do otherwise. A healthy sense of self-esteem becomes the first step in recognizing our own self-worth. This is not only critical to our success in life, but to our health and wellness. Research has demonstrated that those suffering from low self-esteem experience not just a lower quality of life, but more illness and less longevity. Our very mental health is formed around our self-worth.
Positive feelings of self worth can 
empower you to succeed in all that you do!

Self-esteem builds confidence and recognizes our qualities. Sure we all make mistakes, but a healthy sense of self-worth accepts that it is human to error and learns from the mistake, while seeking ever more to improve.
Sample Affirmations
"I am good. I am liked. I am accepted. I am accepting. Life is good. Life is a miracle. I am a miracle. Living is fun. I enjoy life. I learn. I prosper. I experience personal growth. Good. Liked. Loved. Accepted. Accepting. I am responsible for me. I am caring. I am sharing. I like myself. I love life. I am loving. I am loved. I am secure. I am confident. I am optimistic. I am calm. I laugh. I enjoy people. I enjoy myself. I improve. Improving. Loving. Calm. Relaxed. Confident. Poised. Secure. Comfortable. I am sufficient. I am in control. I am positive. I am forgiving. I am forgiven. I forgive myself," etc.
Usage Guide
Video Entrainment. What you will see on your television screen is an ever changing kaleidescope of colors. Embedded in this color show are visual subliminal messages to support your goals. This technology will simply mesmerize you while filling you with a strong sense of well being.
Technology that will mesmerize you, while filling you with a strong sense of well being!
You will not only enter an altered state of brain wave activity, but find yourself so relaxed, at ease and comfortable, that it may be how you both start and end every day. Eldon Taylor simply describes the video series as "a right use of light and sound." More Information.
Please note: Our DVDs come in the NTSC format (the standard used in North America and most of South America). Most other regions require the PAL format. Please check your ability to play the NTSC videos before ordering.
DVD104 Available in:
DVD - DVD104
Downloadable MP4 - DVD104-E
---
Share this Product
---
More from this collection